Behavioral Finance and Economics Can Sooth Client Anxiety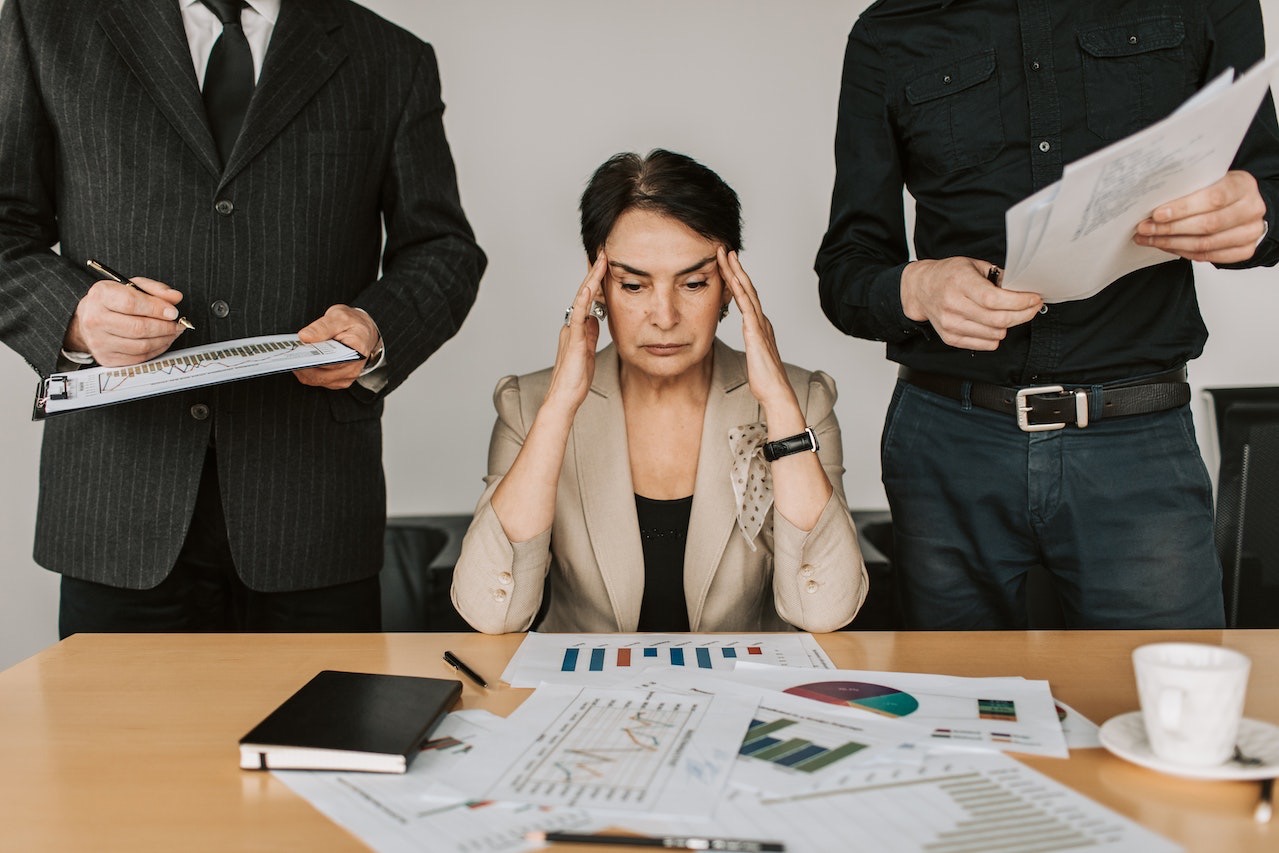 The Business Challenge
Often, wealth management clients get skittish during times of stock market volatility, fearing losses like those many experienced during the Great Recession. As behavioral economics and behavioral finance show, people don't always make rational decisions about money when they feel stressed.
But many wealth advisors are uncomfortable in engaging in personal conversations about the subject, because they some don't have the knowledge and tools to do it effectively. The client for this project, a global financial institution in the wealth industry, serves advisors with investment products and services. They wanted to help their advisor clients improve their client communication skills.
The bank understood discussions about deeply personal money issues build strong relationships with investor clients. But they also learned that their advisors needed tools and guidance to help them develop the skills necessary to talk to their clients about their feelings around money. That would help them serve investors holistically by making strong recommendations for addressing emotionally charged investing challenges.
The bank also recognized by comprehending specific economic concepts, their advisors would build confidence in approaching clients about their visceral responses to stock market volatility. They wanted an accessible way to provide the most current information and analysis on the subject—one that offered scholarly support for the concepts it included.
The Solution
This problem/solution position paper, which I pitched to the client, showed wealth advisors how to take a holistic approach to their clients' needs, and address their fears by understanding and employing behavioral economics and finance. I backed the credibility of the approach with scholarly research.
Those concepts help advisors to understand why clients don't always make rational decisions. The bank's advisors could then encourage their clients to reframe their thinking to keep them on track to reaching their financial goals.
The position paper also offered tools and strategies for implementing on-demand client education and assessment tools into client portals on wealth management platforms. That way, advisors could facilitate client comfort and gain the trust of their investor clients by showing themselves as knowledgeable in this area. That also makes conversations easier to engage in with clients.
The Project Approach
I worked directly with a member of the executive leadership team throughout the project. I began by providing an outline that included a combination of scholarly, financial media, or trade journal citations to support the concepts in my position paper (similar to those linked above). Because the client often posted the content of their position papers online as webpage text, when I wrote the position paper, I incorporated specific SEO keywords into the content to ensure wealth advisors or their teams find the position paper in search.
I also structured the position paper so the client could turn each subheading or long tail keyword into a blog post written to promote the position paper and the bank's expertise. I helped them identify data that might get turned into an infographic, graphs or charts, or other graphic design elements to add visual interest to the position paper. But those design elements, created consistent with their brand, could get used for social media or other promotions.
The Intended Outcome
I wrote the position paper to help financial advisors understand both behavioral and financial economics concepts and incorporate that knowledge into their conversations with clients. The position paper also showed investment advisors the bank would provide content that helps them with client retention and business development.
The bank client invested in the position paper to build trust with its investment advisor clients. But, it had the dual purpose of providing methods for those investment advisors to build trust with their investor clients.

It also showed the investment bank as ahead of the curve in financial education for both wealth advisor clients and their investors.
Work With Me
If you'd like to discuss a similar project for your financial institution, I offer a complimentary 30-minute introductory phone call for that purpose. Learn about that by reviewing my "Work Process" here. After that, contact me to set up a time to talk about your proposed project.
(c) 2023. Dahna M. Chandler for The Stellar Communicator, a division of Thrive Media Consortium, Inc. All rights reserved. This case story may not be reproduced or reposted in whole or in part without express written permission of the author.
(This case story appeared previously on The Financial Communicator, Inc.)
Image: Vlada Karpovich on Pexels